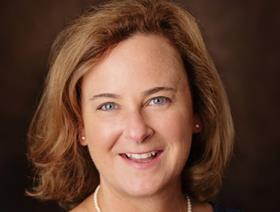 Hazel Technologies has announced that Kelly Dietz has joined the company as vice-president, sales, having worked in the fresh produce industry for over 20 years in various sales and business development leadership roles.
Most recently, Dietz has held executive roles as director of business development at California-based Berry Fresh, and vice-president of business development at Florida-based Seald Sweet, a division of Greenyard.
Her role at Hazel Tech will focus primarily on sales, marketing, and business development growth and strategy. She will report to CMO Pat Flynn and will lead both the sales and business development departments.
'We are ecstatic to have a sales leader with Kelly's impressive track-record joining the Hazel team," said Aidan Mouat, CEO at Hazel Technologies. "Kelly's sales and business development experience in the produce industry will allow Hazel Tech to continue to share our new innovations with the industry, mentor future leaders at our company, and establish Hazel Tech as the leading post-harvest technology brand in the fresh produce category.'
"Each step in my career has helped prepare me for this role: I am incredibly proud and excited to help lead Hazel's continuing adoption across the fresh produce industry," added Dietz.
Hazel's patent-pending technologies, tested by many of the country's top academic research programmes including UC Davis, Cornell University, and Oregon State University, are expected to be used with over 3.2bn pounds of fresh produce in 2020, preventing over 270m pounds of fresh produce from going to waste.