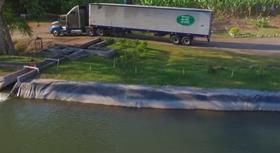 Label Investments, the agrifood investment vehicle created in 2018 by Alexandre Pierron Darbonne, has acquired one of Mexico's leading marketers of organic bananas, Tropical Organic Growers.
The Colima-based company exports around 50,000 tonnes of organic bananas a year, mainly to US and Japan, grown on its own 550ha of plantations and those of associated producers.
The company said it plans to double its production volume in the next five years.
"Tropical Organic Growers meets the highest quality standards, has the most demanding organic and sustainable development certificates in the market, and is proud to be the first fruit and vegetable company in Mexico to be certified by Disney," the company said in a press release.
Rolando Leyton, founder and CEO of Tropical Organic Growers said: "We have found in Label Investments the ideal partner to accompany the strong development of Tropical Organic Growers.
"They have a unique experience in the agricultural sector and the industry in Mexico and they will support us in achieving our vision: to be the leader in Mexico in the production and commercialisation of organic tropical fruit."
Alexandre Pierron Darbonne, founder and CEO of Label Investments added: "Organic bananas have a penetration of less than 10 per cent, well below that of other categories of fruits and vegetables, something inexplicable when you take into account that conventional bananas are one of the fruits most treated with pesticides and its unsustainable production.
"Consumption of organic bananas is growing at a rate of over 10 per cent a year and we believe that they have the potential to largely replace conventional bananas in certain markets in the coming years.
"Rolo and his team have been able to successfully set up and develop Tropical Organic Growers from nothing in 2016, something incredible, we are convinced that they are the ideal team to lead this transformation."