Logistics solution provider launches Lineage Fresh service in Europe building on recent acquisitions
Lineage Logistics has announced it will expand Lineage Fresh, its fresh storage solution service, to Europe.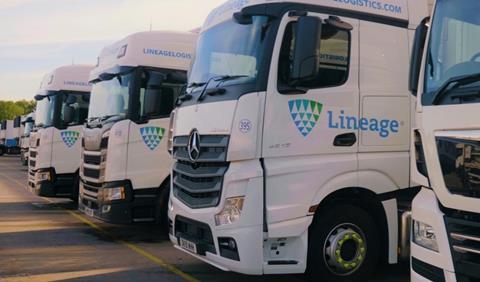 Lineage Fresh was launched in the US in November 2022 and provides storage solutions for major importers, grocers, and producers of fresh fruit and produce.
The service leverages Lineage Logistics' cold storage technology and global logistics network to deliver value added services and specialised capabilities. These include re-pack and bagging services, reconditioning, restacking, restyling, container plugs, multi-temperature zones for produce, cold treatment, fumigation, container drayage, juice processing and blending, and the integration of customs' bonded facilities.
"Lineage Fresh brings state-of-the-art fresh capacity and product expertise to our expanding European network, and connects the growing fresh produce market with customers across Europe and the world," said Edwin Wentink, vice president, business development Europe.
"Lineage Fresh capitalises on the investments we have made in Kloosterboer Group's legacy of fresh product expertise and its class leading facilities in Rotterdam and Vlissingen, along with a growing footprint in Southern Europe. We are excited to highlight this new solution as part of our participation in Fruit Logistica in Berlin this year."
The Lineage Fresh service will be supported by the recently (November 2022) opened Cool Port II. The fully-automated cold storage facility located at the Port of Rotterdam, Netherlands comprises of deep-freeze high bay warehouse with 60,000 pallet locations, three automated truck unloading systems and a full range of services to safely store food products and bring them to market.
It is also Rotterdam Short Sea Terminals enhancing the ability of Lineage to connect its customers to destinations in the UK, Ireland, Scandinavia and beyond.