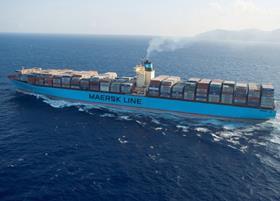 Shipping group Maersk Line has announced that it is creating a new, dedicated feeder service between Jebel Ali in the United Arab Emirates and Umm Qasr in Iraq, to link the latter with trading partners in the region and beyond.
According to the group, the move comes in the face of demand from Iraqi importers and exporters for more reliable cargo transport services, with regular, reliable port calls and professional terminal services.
The service offers improvements on existing services, Maersk Line said, with a US flag vessel deployed on a rotation that calls at the South Port Terminal at Umm Qasr.
Additionally, the service includes Kuwaiti-operated terminal services dedicated to Maersk Line, enabling the Denmark-based group to consolidate all operations to a single container yard and provide professional service.
Operations will begin in November, with the first call at Umm Qasr scheduled to take place on 14 November.