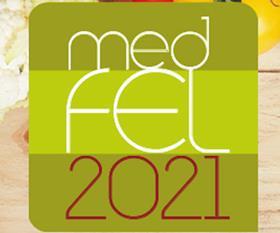 On 4 May, French exhibition Medfel has announced that it is giving the floor to European producers of summer fruits and vegetables in order to understand the impact of the recent cold spell.
The decision follows the launch of Medfel Tuesdays, a planned series of roundtable discussions on 4, 11 and 25 May, focused on European summer fruits and vegetables, including the latest forecasts for the peach, nectarine and apricot harvests.
However, following a severe spring frost in multiple French regions, as well as in parts of northern Italy and Spain, Medfel has decided to adapt the schedule.
"For more than 30 years, Medfel has supported fruit producers with harvest forecasts," the organisers stated. "It is therefore logical, and to take into account the consequences of the frost, that Medfel has decided to readjust its programme.
"On 4, 11 and 25 May at 4pm (CET), we will take stock of the situation caused by the cold to European production of summer fruits and vegetables: France, Italy, Spain, Greece.
"Medfel gives voice to French and European arboreal productions affected by this frost. Time to make a first inventory, to evoke the current solutions to save what can be saved, and to consider the longer-term future to better protect the orchards. Representatives of the State and the Regions will be invited to debate."
The discussion will be chaired by Olivier Masbou, associate journalist at Socopag press agency.