Having acquired a 18ha plot at the end of last year, the market is working hard to attract new companies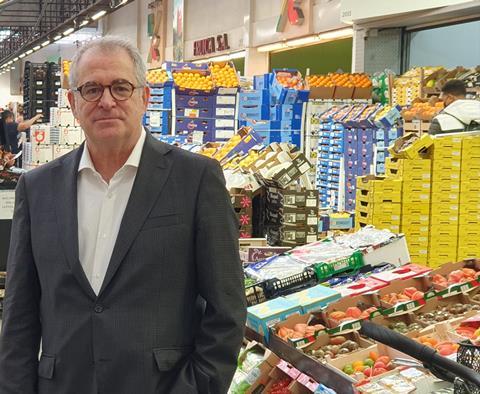 This year marks an important milestone in the expansion of Mercabarna, Europe's biggest wholesale market complex. With the market running at 90 per cent occupancy, the authority took the decision at the end of 2021 to acquire an adjacent plot of 18ha to provide much-needed new capacity for existing companies and to attract new companies.
"With this extra space we want to optimise the agri-food ecosystem of Mercabarna, through the growth of the companies that are already located in our premises and that need more room to adapt even more to the new trends in food," says Mercabarna's managing director Jordi Valls. "We are also going to incorporate firms that provide technological innovation and activities that promote sustainable food."
These are not the only areas that the market is looking to strengthen. Valls says Mercabarna is keen to attract new logistics companies to boost its export profile, while also increasing the presence of companies that work on new distribution channels, including last-mile delivery and boosting its provision for the foodservice channel.
Thanks to Barcelona's post-Covid tourism boost, the market saw its sales of fruit and vegetables increase by 7 per cent in the first half of this year. "Regarding exports, we are already at the same levels as 2019, that is to say between 30 and 35 per cent of the total fruit and vegetables sold (more than 1.1m tonnes) are now sold outside of Spain," says Valls.