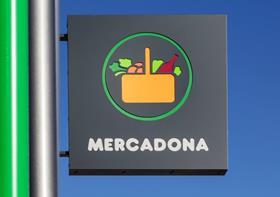 Mercadona, Spain's biggest supermarket chain, will open its first store in the Portuguese capital Lisbon next year as itcontinues its expansion in the country.
By the end of 2021, the Valencia-based retailer will have opened five stores in northern Portugal, with plans to open two stores in Lisbon's metropolitan area, as well as two in Guimarães, Braga and Póvoa de Varzim, in 2022 according to El País.
Despite the pandemic, Mercadona reported record profit and revenue in Spain last year, with turnover increasing by 5.6 per cent to €24.6bn and profits up 16.7 per cent to €727m.
In Portugal, the group's turnover increased from €32m to €186m, but it made a net loss of €82.9m.
The retailer recently approved a €400m capital increase to be used for further expansion in Portugal.
The company has already chosen the location for a second innovation centre (Alvalade near Lisbon) and a second logistics centre (Almeirim), with construction work due to kick-off later this year.
Since its arrival in Portugal in 2019, the group has opened 24 stores, as well as an innovation centre in Matosinhos and a logistics centre in Póvoa de Varzim.