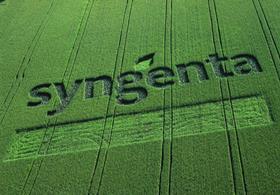 Monsanto has scrapped its takeover offer to its agrochemical rival Syngenta AG.
The US pesticide giant had been seeking to draw its Swiss competitor to the negotiating table after its earlier approach was rejected, news outlets around the world reported.
Its most recent offer valued Syngenta at about 470 Swiss francs (£318 or US $499) per share in cash and stock, compared with the 449 francs (£305) the US firm offered earlier this year, it has been reported.
That would have translated to a market capitalisation of about 43.7 billion francs, or $47bn (£29.7bn), data compiled by Bloomberg shows.
However, Monsanto changed tack just hours after the news came out. The firm said it still believes in the value of a combination, but will focus on building its core business and meeting long-term growth objectives.