NCP has cautioned UK supermarkets about the "potential risks" associated with sales of Tango mandarins, which it claims are "unauthorised"
Nadorcott Protection (NCP), which owns the intellectual property for the award-winning Nadorcott variety of mandarin, has revealed that it has contacted nine major retailers in the UK concerning what it alleges is the "unauthorised sale" of Tango/Tang Gold mandarins.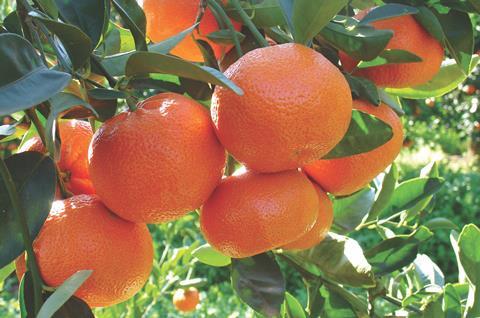 According to NCP, "unauthorised dealings" in Tango/Tang Gold mandarins "infringe the UK PBR [UK Plant Breeders' Rights] that covers the Nadorcott mandarin".
Representatives of NCP say they have identified the unauthorised sale of Tango/Tang Gold mandarins in Aldi, Asda, Co-op, Lidl, Marks & Spencer, Morrisons, Sainsbury's, Tesco and Waitrose stores in the UK.
Letters from NCP reportedly warned the retailers of the "potential risks associated with unauthorised dealings in Tango/Tang Gold mandarins in the UK".
Ongoing proceedings are set to establish whether Tango/Tang Gold mandarins constitute an "Essentially Derived Variety", NCP said.
"Should this classification be established either by the courts in the said ongoing or further proceedings, there will be a large impact on retailers, which will potentially apply retrospectively," it cautioned.
The EU's Community Plant Variety Office (CPVO), confirmed that just two differences exist between the Nadorcott mandarin and Tango/Tang Gold. "In light of these findings, NCP views the Tango/Tang Gold mandarin as a dependent and 'Essentially Derived Variety' from the protected Nadorcott mandarin," NCP concluded.
NCP's Mohamed Benbiga commented: "We have been clear in our view, since the launch of Tango in the European market, that Tango/Tang Gold mandarins should be classified as an Essentially Derived Variety of the protected Nadorcott variety. We will continue to take all steps necessary to vigorously defend our exclusive Nadorcott rights, as well as taking steps to prevent the unauthorised exploitation of NCP's exclusive IP."