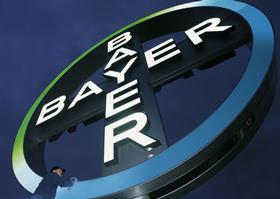 Bayer Crop Science has unveiled Marion McPherson as its new head of business in the UK, Ireland and the Nordic countries.
McPherson returns to the UK after a number of Crop Science leadership roles in Europe as well as in Bayer's UK pharmaceutical division. Those roles include being country divisional head for Crop Science across the Nordics and managing director of Bayer Denmark, while she previously had responsibility for the general medicine business in the UK.
"I am incredibly excited and proud to lead the UK Crop Science team at this crucial time and I look forward to working with the team and our customers to help shape the future of farming in the UK," McPherson said.
She replaces Michael Muncey, who is leaving the company this summer after 32 years in various roles in Germany, Hungary and France, as well as the UK. He said: "I am leaving at a pivotal point in UK agriculture, with Brexit, the global pandemic and ever-increasing vagaries of the weather all impacting UK farmers in their ability to grow high-quality affordable food.
'Nevertheless, the time is right for me. I am immensely proud of my last four years back in the UK and Ireland, where we have integrated Monsanto and adjusted the organisation to be fit for the future. It has been an honour and privilege to lead the team. I am convinced that with Marion at the helm, Bayer Crop Science can continue to help farmers towards a successful, productive, and sustainable future."