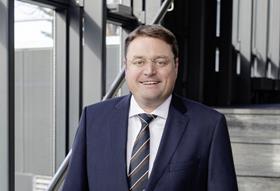 The board of directors of Kuehne and Nagel International have said that it has 'initiated top management changes' by lining up a new CEO for next year.
Effective 1 August 2022, Stefan Paul will assume the position of chief executive at the logistics giant, replacing Dr Detlef Trefzger who is stepping down for private reasons.
Kuehne and Nagel is planning to appoint Trefzger to the board of directors, with the term following completion of his nine-year leadership.

Paul has been a member of the Kuehne and Nagel management board since 2013, and is currently responsible for road logistics and sales.
'One of Kuehne and Nagel's principles is long-term company development, which includes, above all, succession planning for management positions,' explained Dr Joerg Wolle, chairman of the board of directors. 'In view of the company's very successful performance, the focus thereby lies on ensuring continuity. With the appointment of Stefan Paul as CEO, the global strategy and corporate culture will be sustained.'

The board of directors stated that it had held Paul in high esteem for many years, and considered him to be an outstanding leader for the company's future.

'We would like to take the opportunity now already to thank Dr Trefzger for his leadership over the past years,' the group added. 'Together with his management team, he has succeeded in developing Kuehne and Nagel achieving excellent results. This deserves the special recognition of the board of directors of Kuehne and Nagel International AG.'