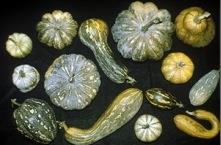 Eleven developing countries which conserve food seeds and other geneticmaterial from major crops are to receive more than US$500,000 in financial support fortheir efforts, according to an announcement made today in Tunis at ahigh-level meeting of the governing body of the International Treatyfor Plant Genetic Resources in Food and Agriculture.
Grants areto be awarded to projects in Egypt, Kenya, Costa Rica, India, Peru,Senegal, Uruguay, Nicaragua, Cuba, Tanzania and Morocco.
According to the UN Food & Agriculture Organization, this is thefirst time funds have become available under the benefit-sharing schemeof the Treaty, designed to compensate farmers in developing countriesfor their role in conserving crop varieties.
The projects werechosen from hundreds of applications and have come to fruition thanks to thegenerous donations from Norway, Italy, Spain and Switzerland in supportof agriculture and food security.
Among the projects to be supported are one involving on-farm protection of citrus agro-biodiversity in Egypt, as well as a conservation project for indigenous potato varieties in Peru.
For a full list of the projects being supported, click here.