Company said it is reaching more people with a broader portfolio healthy products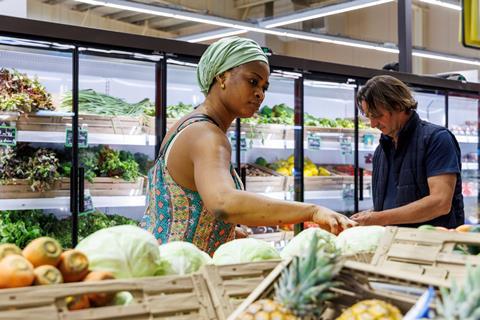 Rijk Zwaan posted a net turnover of €593m in 2022/23, a rise of 11 per cent on the previous year. The company, which holds a 10 per cent share of the global vegetable breeding market, said the increase occurred in almost all active regions and across all crops.
Operating income rose slightly despite the significantly higher cost of labour and other expenses. However, the company said net profit was negatively affected by high currency losses.
As well as continuing to expand its vegetable portfolio, the company recently announced its move into berry breeding.
Director Ben Tax commented: "Each year, we invest around 30 per cent of our turnover into research and development. This year, that amounted to €180m. We currently have 29 crops in our portfolio, including vegetable varieties tailored for different climate zones, cultivation methods and consumer preferences, which is a testament to our ongoing commitment to innovation".
Over the past year the company has introduced new tomato varieties with high resistance against ToBRFV and the first spinach varieties for hydroponic cultivation systems. Additionally, it re-entered the market for chicory and leek.
Rijk Zwaan said it takes between six and 16 years to develop a new vegetable variety. "In 2022/23, with an eye to the future, we expanded our research and breeding stations in southern Spain, which is where we focus on further improving vegetable varieties that are suitable for an ever-drier and hotter Mediterranean climate," Tax said.
"Besides that, we're setting up a new breeding station in Brazil for crops for a tropical climate. Meanwhile, in the Netherlands, we're expanding our facility in Dinteloord to accommodate our recently launched breeding programme for berries."
The launch of a new breeding programme for strawberries, blackberries and raspberries heralds further diversification of Rijk Zwaan's product offering.
"This is in line with our strategy of autonomous growth. Moving forward, this will enable us to remain a solid family-owned company and an attractive employer for our workforce of almost 4,000 colleagues. And even more people will be able to enjoy healthy and tasty vegetables – and soon berries too," Tax said.