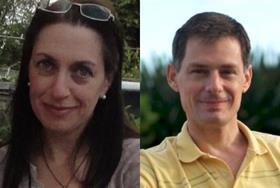 International certification provider GlobalGAP has made two high-profile appointments, adding representatives from retail giant Tesco and Ireland-based fruit importer Fyffes to a key governance committee and its group board respectively.
Clare Rapa-Marley, head of technical standards and auditing at Tesco, replaces Mirek Maziarka (formerly with Tesco Poland) as a retail member on GlobalGAP's Integrity Surveillance Committee, an independent body that conducts anonymous reviews of certification bodies and advises the group on necessary corrective measures.
Rapa-Marley was previously Tesco's group food category technical manager for fruit, a role in which she was responsible for all fruit categories sourced for the UK, Ireland and central Europe.
With nine years' experience as a salad and brassica grower in UK and Spain, she has also led the retailer's produce technical team in the US and currently oversees all of its technical policies, standards and quality systems, as well as the auditing of suppliers.
"We are extremely fortunate to have such an experienced person to serve on one of our most important committees," said GlobalGAP chief executive Kristian Moeller. "The involvement of our retail and supplier members in our Certification Integrity Program has been a cornerstone of our successful improvement trend that continues to build more trust of GlobalGAP certification in the market."
Fyffes on board
Meanwhile, Fyffes' head of food safety and sustainability Hugo Hays has joined the GlobalGAP board for 2013-2017 as a supplier representative.
Having worked for Fyffes since 2013, based in Costa Rica, Hay's experience has its roots deep in the field of production.
After leaving the cattle plains of his native Uruguay, he studied European agriculture and trained in Business Management in Food and Agriculture at the Royal Agricultural College.
Managing farms and offering agronomic and management advice in Spain and Portugal, he headed up UK company Velcourt's Iberian subsidiary before setting up a fruit and vegetable inspection body ATISAE during the days of GlobalGAP's earlier incarnation EurepGAP.
He then joined FoodPlus as technical manager in 2002. Five years later, he relocated to Botswana, where he worked on an EU-funded development project to help governments and the private sector improve food safety, strengthen food laboratories and increase safety in the agrifood trade in Southern Africa.
"I am absolutely thrilled to be a part of GlobalGAP again," he commented. "GlobalGAP has already done so much for standardising compliance demonstration and retailer expectations. I personally firmly believe there is still huge potential for building further win-win solutions for the benefit of all those involved in the food supply chain."
Moeller said: "Fyffes received one of the first two certificates and has been certified since then. The GlobalGAP community is very fortunate to benefit from the company's continuous involvement.
"This expertise and high level of voluntary commitment is the secret of our global success in helping farmers to reduce duplication and gain profitable market access."