Transport workers will vote this Sunday on whether to stage a new walkout due to rising fuel costs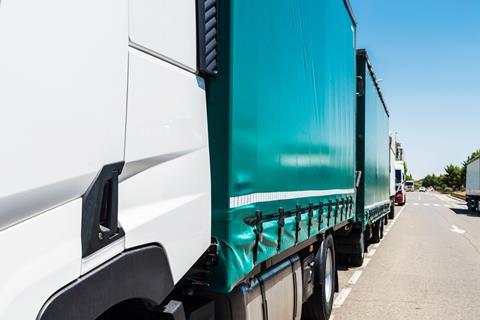 Spanish fruit and vegetable exporters are braced for renewed disruption after truckers announced plans for another strike next month.
Members of the National Platform for the Defence of the Transport Sector, the organisation behind the national walkout in March, are due to vote this Sunday on whether to stage this latest strike in protest against rising fuel costs.
Fepex estimates that around 250,000 tonnes of fruit and vegetables destined for export and 200,000 tonnes destined for the national market will be affected each week during the month of July if the strike goes ahead.
This equivalent to a loss of €250m in exports and €280m in national sales for the whole month.
July is one of Spain's busiest months for fruit and vegetable exports. Stonefruit such as peaches, plums, nectarines, apricots and cherries will be the worst affected products dur their highly perishable nature, while in vegetables, tomatoes, peppers and lettuce will be the biggest casualties.
Fepex said it is essential that the free transit of perishable products be respected.