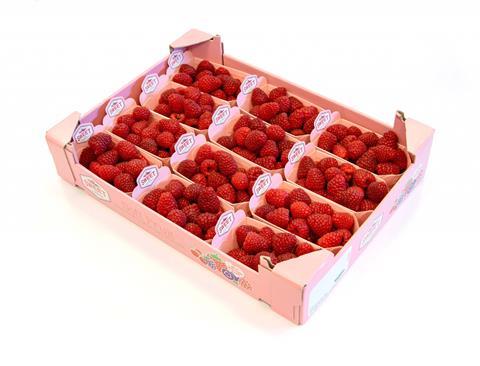 Dutch fresh produce company The Greenery says its partnership with US soft fruit breeder Plant Sciences is bearing fruit with the commercial launch of a new raspberry called Nobility.
According to the group, the variety offers more flavour, greater firmness and slightly rougher texture that matches consumer preferences more closely.
The Greenery signed its partnership with California-based Plant Sciences at the start of 2019, giving it exclusive access to a range of new varieties designed to stand out from the crowd in terms of taste.
'In addition to taste and shelf-life, the range of varieties also focuses on ease of picking and supply pattern in order to provide a good return for growers,' The Greenery said in a statement.
Nobility itself has apparently been tested extensively in recent years and is now commercially available under the premium label Sweet & Sunny.
The raspberries are grown by four growers at The Greenery and available from September to October.