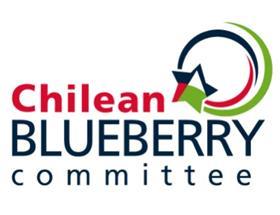 Exports of fresh blueberries from Chile to markets across the globe are expected to set another record this year, rising by 7 per cent to 93,000 tonnes.
The US and Canada continue to be the leading export markets for the Southern Hemisphere's largest fresh fruit producer, absorbing 78 per cent of total production, according to data provided by the Chilean Blueberry Committee.
Chile is the Southern Hemisphere's largest source of fresh blueberries and also the largest exporter of fresh blueberries in the world and to North America.
The estimated increase in Chile's fresh blueberry exports comes hot on the heels of a 21.9 per cent increase in exports last year.
The continued rapid growth in US imports is attributed to growing demand among North American consumers for fresh blueberries, combined with increased production by Chilean growers.
This season's supply is projected to peak at the end of the year and into January when the fruit is harvested in all growing regions.

"North Americans recognise the health benefits of fresh blueberries and appreciate the wonderful flavour and versatility," said Karen Brux, managing director of the Chilean Fresh Fruit Association, the marketing organisation for Chilean fresh fruit in North America.
"Thanks to Chile's counter-seasonal production cycle, consumers are enjoying them year-round."

According to Andrés Armstrong, the Chilean Blueberry Committee's executive manager, the Chilean blueberry industry currently has 15,596ha of blueberries planted throughout the country, of which only half is now fully mature.
"We estimate a 42 per cent increase in production and exports over the next five years," Armstrong explained. "Total exports of fresh blueberries are expected to reach 123,000 tonnes by 2017/18."

Both consumers and retailers are demanding year-round supply of blueberries, and Chile claims to play a key role in the deal, providing a consistent supply of high-quality fresh blueberries during the North American winter months, when domestic supplies are not available.
"US per capita consumption of blueberries has more than doubled since 2005, and consumption continues to grow," noted Brux. "The availability of Chilean blueberries from November through March enables consumers to enjoy blueberries 12 months a year and contributes significantly to category growth."

To support all of this production growth, the Chilean Blueberry Committee will be undertaking an aggressive promotion campaign in major US and Canadian markets.
In-store merchandising programmes, trade show participation, foodservice education, consumer public relations and registered dietician outreach are all planned.
New recipes, videos and collateral will further tell the story of Chilean blueberries.