New generation of varieties aligns South Africa with world trends in table grapes
South African table grape growers have been eliminating less popular cultivars to plant more next-generation cultivars and remain aligned with global market trends.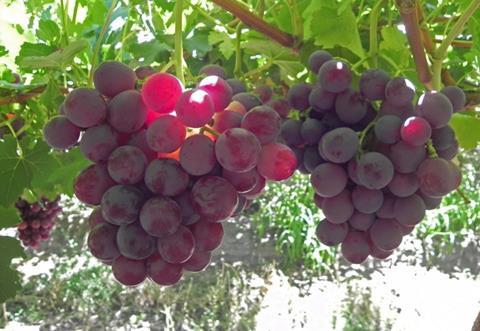 Industry body SATI said that global consumer trends indicated a preference for white seedless grapes, and South Africa's 2022 National Vine Census reflected that producers had remained in line with this trend.
South Africa's table grape production has increased rapidly since the 2018/19 season, from 61m cartons to the past season's volume of 77.7m cartons.
During the past season white seedless production increased by 9 per cent, red seedless by 5 per cent and black seedless by 7 per cent.
Through 2021/22 red seedless remained the biggest table grape category, comprising 45 per cent of total volume. During the past season white seedless grew from 29 per cent five years ago to 33 per cent this year.
Crimson Seedless and Prime Seedless are the most planted cultivars, and the relatively new varieties introduced over the past few years have showed significant growth.
SATI's statistics indicated that growers showed a clear preference for four next-generation varieties.
Sweet Globe, an IFG-branded variety, grew in volume terms by 59 per cent, contributing 4.6m cartons to the total crop.
Another IFG variety branded as Sweet Celebration, which is a red seedless, grew by 43 per cent, and now also contributes more than 4m cartons to export.
Perhaps the most excitement among white seedless varieties is focused on the Sun World-branded variety Autumn Crisp, which has rapidly grown from 300,000 cartons five years ago to nearly 4m cartons.
Around them, there are a host of other new and older varieties which allow growers to play the table grape chess board throughout the season.
The contributions of Crimson Seedless and Prime Seedless are still substantial in volume terms in South Africa and will be important for growers for some time to come.
South Africa is known to be one of the finest Crimson Seedless producers in the world, and the variety is doing very well in traditional and new markets.
Whether they will retain their positions at the top of the South African cultivar ladder remains to be seen and depends entirely on how aggressively growers shift to the emerging crop of new varieties.
Leading growers have said that these new popular varieties perform well in South Africa and have characteristics that will make them favourites amongst consumers.
They have excellent berry size, great taste and very good shelf-life, which is increasingly important to supply customers around the world.
"Increasingly we will be looking for something similar to Autumn Crisp, a late season variety, in our early season," leading Hex River grower Leon Viljoen recently told Fruitnet.
A further advantage of these new varieties is that they are also favoured in other table grape producing countries and are increasingly more available to consumers during the various production seasons.
Leading table grape breeders and brand developers are also expanding their networks around the world.
"This will strengthen the whole table grape category" said one grower, "and we are at the forefront of this development."