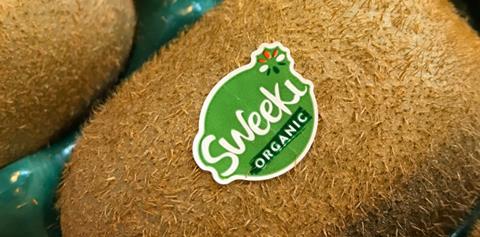 Ferrara-based Origine Group says it has seen a major increase in its kiwifruit exports during the first half of the new season.
According to managing director Alessandro Zampagna, the consortium of nine Italian and Chilean companies shipped around 800 tonnes more fruit from Italy between the start of October and end of December 2019, an 80 per cent increase on the first three months of the previous campaign.
"Despite the smaller Italian kiwifruit crop, our sales are going very well,' Zampagna noted, adding that the trend had continued into January.
'We have shipped more than 1,800 tonnes of Italian kiwifruit in this first half of the season, and we hope to go on until the end of March with these numbers."
Demand has reportedly been particularly strong in the Americas, with newly opened market Mexico apparently generating some good results, as well as in the Far East.
Origine's brand Sweeki is understood to have built a loyal commercial following in several Asian markets, including China, Hong Kong, Taiwan, Singapore, Malaysia, Indonesia and South Korea.
However, Zampagna noted, the Coronavirus has certainly changed the situation as far as commercial exports to China are concerned.
"The coronavirus has certainly had a terrible impact on the Chinese market, that is practically stuck, while on the other Asian markets we had no negative impact whatsoever,' he commented.
'Fortunately we have a limited stock in China and the containers afloat can be redirected if necessary. Nonetheless, we hope that it will be not necessary and that the situation in China will soon come back to normal."
Last week's Fruit Logistica, meanwhile, was 'satisfactory and successful' for the consortium, said Zampagna.
"The absence of the Chinese and a few cancellations had no visible influence,' he noted. 'There were many visitors and all our meetings were confirmed.'