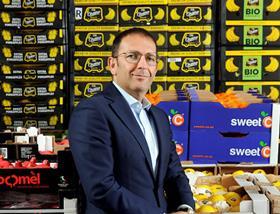 European importer and distributor Orsero Group has become the latest company to join forces with Apeel to help meet its food waste commitments.
Orsero has announced that it will use the US company's plant-based coating, which doubles the shelf-life of fresh produce, on its Mexican avocados.
The fruit is grown in Acapulco and sold in the US and will shortly be marketed in Europe through the group's distribution companies AZ France, Fruttital and Hermanos Fernandez.
Orsero's chief commercial officer, Alessandro Canalella, CCO said the partnership allowed the company to bring innovation to a key strategic product which has seen double-digit consumption growth in Europe.
"The innovation will feed this trend, allowing us to lengthen the shelf-life of the fruit and benefiting all the links in the chain, including the consumer," he said.
"The partnership also reinforces our commitment to the fight against food waste, a basic principle of the group's philosophy.
"In addition to the actions already taken to make the transport and storage of products more efficient, and the collaboration with food banks to donate edible products that are no longer marketable, we will now also be able to act to reduce the creation of food waste."