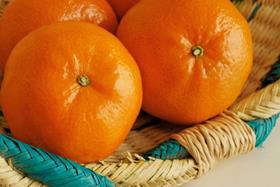 Peru is once again Official Country Partner in the virtual edition of Asia Fruit Logistica ON, this year's virtual edition of the leading trade fair for the the Asian fresh produce industry, which takes place from 18-20 November.
Export promotion agency PromPeru has lined up a ranged of activities to promote sectorial brands Super Foods Peru, Coffees from Peru and Pisco, Spirit of Peru to the trade and the end consumer.
These including show cooking to highlight Peruvian food and pisco cocktails; and a strategic alliance between Singaporean company KOL and the Super Foods Peru brand to develop recipes for Peruvian food. These will be introduced to consumers by influencers Fiona Loh and Jamie Yeo.
Similar actions are planned for the Malaysian and Thai markets.
The Peruvian companies taking part in Asia Fruit Logistica ON are: Agrícola Chapi, Pomica, Agualima, Asglobalfres and Vision Peru.
Peru has participated in Asia Fruit Logistica for 10 years, during which time it has opened up the Asian market for a number of its products, including grapes, blueberries, avocados, mandarins, pomegranates among others.
PromPerú has worked closely with the sector to open up new markets, sign export protocols and organise tactical promotional activities directed both at the commercial channel as well as to the final public.
Peru is currently one of the top ten suppliers of fruit and vegetables in the world. Asia is the third most important market for the Peruvian agro-export sector and accounts for 9 per cent of total exports.
Between January and September of this year, exports of Peruvian fresh products to Asia were up 22 per cent compared to 2019.