Jefferey Fan, Planasa's new general director in China, will oversee company's expansion in that market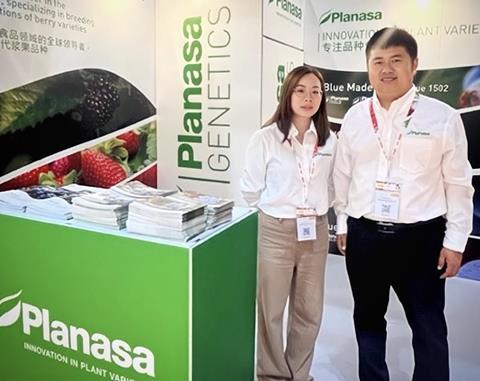 Planasa has acquired the remaining 50 per cent stake in its Chinese subsidiary, Meiming, from Martin and Thomas Dabilly, giving it full ownership of the business.
The Spanish breeder said the move will allow it to position itself as a relevant player in China's fast growing blueberry market.
Meiming, which produces and markets Planasa's blueberry varieties grown in China, has experienced rapid growth over the past three years, driven largely by the "excellent acceptance of these blueberry varieties in the Chinese market" according to the Spanish company.
Thanking the Dabilly brothers for their commendable work in managing the business, Planasa's CEO Michael Brinkmann said the company is preparing for the next phase of expansion, "reflecting Planasa's commitment to expanding its global reach".
Jeffrey Fan has been named as the new CEO of Planasa's Chinese operation. "Fan brings great experience and vision to the position, with a proven track record in the sector. His main responsibility will be to position Planasa as a relevant player in the fresh blueberry market, strengthening the company's presence in China," Planasa said.
"The company thus continues its growth strategy that positions it as a world leader in the agri-food sector, specialised in obtaining a new generation of red fruit varieties, through the intensive use of cutting-edge technology combined with traditional crossing techniques."
Planasa is a leading breeder of berry varieties and other products including endives, garlic, asparagus and avocados. Employing more than 4,000 people, it is present in 25 countries worldwide, and operates four R&D centres located in Spain, France, Mexico and the US, as well as nurseries in Spain, the US, China, Peru, Mexico, Morocco, Poland and Romania.
To date it has registered more than 225 varieties and produces more than 1bn plants a year.