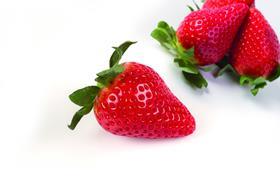 Spanish breeder Planasa has high hopes for its latest strawberry, Savana, an early, high yielding variety with good tolerance to soil diseases.
The variety, which took nine years to develop and is the result of extensive cross breeding and field tests, is already being produced commercially and the breeder says interest from growers has been encouraging.
"It hasn't been in the market long, but it's working well in Huelva, and in other Mediterranean countries like Greece, Morocco and Portugal," said Emilio Fuertes, Planasa's strawberry manager.
Planasa says Savana offers a number of advantages over other early varieties. It has a very high and sustained productivity, producing attractive bright red berries and good sizes until the end of harvest, while its hardiness makes it resistant to fungi and soil diseases so it requires fewer pesticide treatments.
In addition, it is a plant with a good root system that makes it adaptable to various types of soil and disinfection.
"We have also managed to bring a great flavour and an excellent aroma to the early category, characteristics that make us very optimistic that Savana will succeed in the market."
Planasa invests 5 per cent of its turnover in innovation in order to bring to market new varieties that offer customers quality, shelf life, flavour and profitability.
"It's a complicated challenge, but I think Savana fulfils these characteristics. Everything is the result of hard work and the collaboration we have with retailers and producers," Fuertes concluded.