In-Vitro Kusibab chief executive Tadeusz Kusibab says that 2023 has thrown up a variety of challenges for the Polish plant nursery group
How has 2023 been for the In-Vitro Kusibab group?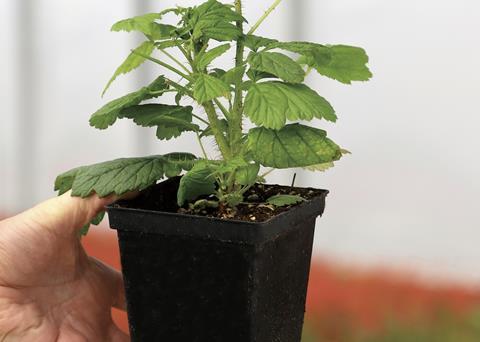 Tadeusz Kusibab: It has been unpredictable. For the last three years we have been observing unexpected changes in demand for our plants. We have seen an increase in production for species other than blueberries.
We have focused on promotion, and for the fourth time we had open days at our plantation in June to promote haskap berries, which are still not well known in Europe. During the course of two weekends, over 5,000 people came to pick berries, try different haskap products and buy fruit plants for themselves.
What are the challenges you have faced this year?
TK: There is high inflation in Poland, and the extremely high costs of energy which is now several times higher than it was two years ago. We are also dealing with increasing wages of the employees, and it is not so easy to find reliable workers for the horticultural sector. There have been many changes to the Labour Code in the last year, and we also have to deal with bureaucracy.
What trends have you noticed across the supply chain?
TK: We have seen higher raw material costs, and now there is greater demand for advanced payment for production material. However, the price of young plant material has remained at a similar level.
Have there been any changes in the volumes you are handling, and what is your export situation?
TK: The whole of our production has been at the same level for the last three years. We export over 50 per cent of our products. Our key market is the European Union, but we are continuously looking for new markets, as well as new species and varieties.
What have you been showcasing at Fruit Attraction in Madrid?
TK: We will be promoting prospective new Polish raspberry and blackberry varieties for the fresh market, drawn from a breeding programme in NIWA, Poland. We will be championing the advantages of micropropagation and easy worldwide exports, and the possibility of propagation of fruit plants on demand.
There is a wide range of products offered by the In-Vitro Kusibab group, consisting of different species, varieties and also various sizes, from the smallest in sterile plastic vessels to 2 litre pots.
We have over four decades of experience in the micropropagation of berry plants and fruit trees like mulberries, hazel and fig trees. Responding quickly to market needs and being open to new products is our attitude.