Partnership with Wrap and other organisations will see increased investment in addressing water-related risks within the importer's supply chain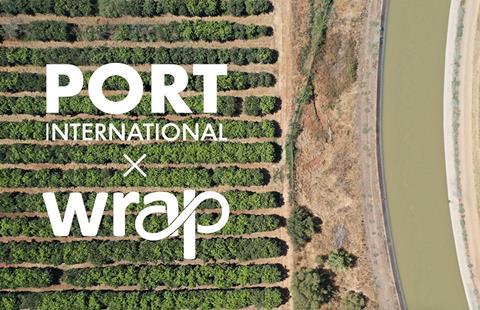 Fresh produce importer Port International has announced that it has entered into a pioneering partnership with international climate action NGO Wrap, sustainable trade initiative IDH and other businesses to support and co-finance a collective action project aimed at promoting sustainable water management, advancing into water stewardship in southern Spain.
The project is led in Spain by local experts from Good Stuff International, with the initial focus on the regions of Doñana and Murcia, where the risk of water scarcity is particularly high.
"These regions are of crucial importance to our business, which is why our participation in the project represents a significant step in our commitment to sustainability and responsible sourcing," said Philippe Peiró, managing director of Port International European Sourcing.
In collaboration with 25 other companies from the food and beverage sector, Port International is set to increase its investment in addressing water-related risks within its supply chain.
This is one of several collective action projects on water stewardship and is part of Wrap's Water Roadmap, which aims to drive positive changes and sustainability in the food and beverages industry.
Port International stated that it recognised the importance of water as a finite resource and was "determined to protect it for future generations".
Participation in the project, initiated through Port's membership in the Sustainable Initiative for Fruit and Vegetables (SIFAV), reflected the values of the company and its ongoing efforts to make the supply chain more sustainable, it explained.
The goal was to increase transparency and develop individual measures in collaboration with producers in particularly water-sensitive areas, Port noted.
"Together, we can make a significant contribution to preserving water resources," said Peiró.
Rowen West-Henzell, senior specialist on water at Wrap, outlined that water was essential to life and food production.
"Agriculture accounts for 72 per cent of global freshwater withdrawals," she outlined. "However, this shared resource which is critical for sustaining our ecosystems and communities becomes increasingly fragile.
"Due to this and because the water risk continues to rise, we are thrilled to welcome Port International to our collective action project in Southern Spain, the garden of Europe," West-Henzell added. "Together we can develop solutions to protect this vital shared resource."