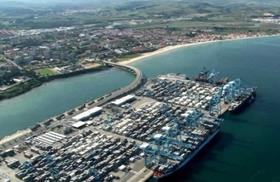 The Port of Algeciras in Southern Spain is looking to boost its role as a gateway for Peruvian produce exports to Europe.
Representatives from the port visited the Andean nation this week to take part in an event highlighting the logistical challenges facing Peruvian fruit and vegetable exporters as they increase their shipments to the European market.
According to Frank Pucutay of the Peruvian Trade Promotion Commission, Algeciras offers an attractive option for Peru, which ships more than 600,000 tonnes of fruit and vegetables to Europe every year.
Gabriel Amaro, executive director of AGAP, explained that Algeciras, together with London and Rotterdam, are the main ports of entry for Peruvian produce arriving in Europe.
In the past three years the Spanish port has become the main European point of entry for Peruvian avocados thanks to its excellent connectivity with the Peruvian port of Callao.