Breeder has partnered with Berrybrothers to create a new test space in which to trial new varieties before launching them commercially
Berrybrothers has become the first berry company in the Netherlands to successfully grow Planasa's new Pink Rosita raspberry variety in a colder climate.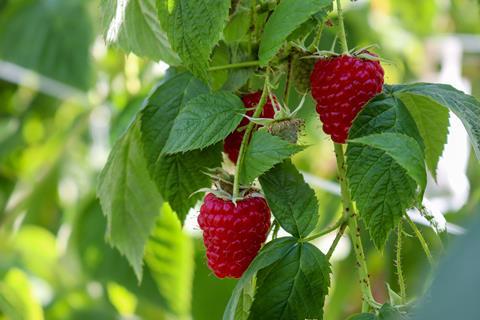 Planasa said the variety had performed well in tests, proving that it is suitable for cooler growing regions.
The two companies now plan to strengthen their collaboration, which started two years ago, by opening a new trial space at Berrybrothers' farm in Roggel to develop and test new varieties under local conditions before they are launched commercially.
Planasa said the trials will allow it obtain key information on the behaviour of its varieties in the field that will allow the necessary adjustments to be made to achieve the desired characteristics in each of them.
This initiative is part of Planasa's strategy to introduce its varieties in the Netherlands and Germany. Its strategy is to close collaboration agreements with leading companies and nurseries in the berry sector, to test their varieties in conditions that are as similar as possible to those of farmers and to propagate the high-quality plant material that they need to obtain the best returns.