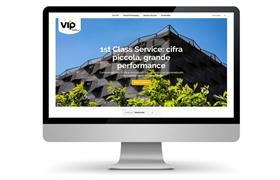 The product section of Italian apple marketer VIP's newly unveiled corporate website arguably underlines one thing more than any other, and that's the importance of offering today's fresh produce buyers as much information as possible, before delivering precisely the kind of product they demand.
As part of its completely renewed corporate web portal, the new site offers an in-depth summary of each type of apple sold by the group, including a downloadable technical sheet describing the fruit's organoleptic characteristics.
In addition, each individual apple is marked with a coloured circle according to its taste profile – red for sweet, orange for sweet and slightly sour, yellow for sweet-sour and green for sour, a coding system referred to as an 'apple advisor' that is designed to guide the decision-making of potential customers.
VIP, which brings together seven cooperatives and around 1,700 individual growers in the South Tyrol region behind the Val Venosta trademark, said the new site would offer existing and potential customers an "essential, practical and immediate" response.
"That's what business people are looking for when accessing our portal," explained marketing manager Benjamin Laimer, who recently oversaw the redesign of the group's corporate visual identity. "The information is easy to find, clear and immediately accessible, and in a few clicks the user is guided to their section of interest."
In line with its rebranding as simply VIP, the group said it had made its website pages more simple and more intuitive, with four main menu options – Who is VIP, Products & Packaging, Quality & Service, and Sustainability – featuring prominently at the top of each page.
The site also includes details of marketing collaborations with commercial partners, as well as information about the company's packaging offer and its various sustainability efforts.
"The main challenge was to satisfy our customers' needs by also offering first-class service on the web, with immediate and concrete answers," Laimer added.
"It's a very detailed site in terms of the products, but at the same time it brings us closer to our customers by accompanying them to the store with a complete package of activities and sales aids that a VIP first-class apple partner can guarantee.'