Deal is part of company's strategy to scale up operations through regional acquisitions and investment in new greenhouse acreage
Canadian greenhouse fruit and vegetable company Pure Flavor has acquired DeTemporada Farms, a 25-acre greenhouse bell pepper farm located in Merlin, Ontario, as part of its ongoing expansion strategy.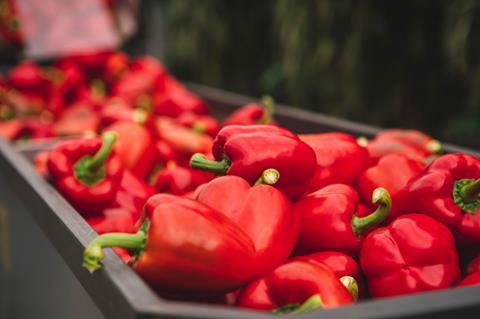 "We are excited to announce the addition of DeTemporada Farms to our family," said president Jamie Moracci.
"Increasing our owned acreage helps facilitate our growth alongside our grower partners and supports our strategy of scaling up our operations to drive efficiencies."
Built in 2021 and located near the shores of Lake Erie, just east of Point Pelee, Ontario, DeTemporada Farms is in an area known for having a unique micro-climate that positively impacts the growing environment.
The state-of-the-art greenhouse will grow red, yellow, and orange sweet bell peppers. Expansion is already underway for the farms next phase that will be completed later this year.
"We need to strategically invest in our growth and with the acquisition of DeTemporada Farms, we are making a commitment to both our retail partners as well as our employees that we are planning for our future," said Pure Flavor CFO and partner Jeff Moracci.
Pure Flavor said it plans further acquisitions to develop more region-specific facilities as well as explore new product opportunities.
The company is also building a new Phase IV 40-acre organic greenhouse in Leamington, Ontario, that is due to be completed later this month.
Through its owned farms and family of growers, Pure Flavor now manages nearly 1,000 acres of greenhouse grown fruits and vegetables.