South African raisin producers are investing in improvements across the supply chain to ensure the best quality, sustainable product reaches German consumers.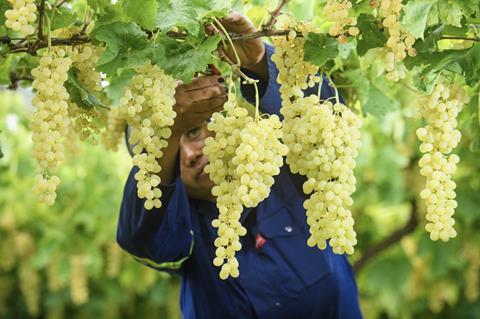 That is according to industry body Raisins SA, which has highlighted the importance of the German market to the business.
Germany is the largest export market for South African raisins, with buyers seeking out quality fruit with little or no residues.
The total marketable volume for 2022 is 67,000 metric tonnes, with some 20-25 per cent of that exported to the German market.
Raisins SA said that it hoped to build on the already well-established trading relationship between South Africa and Germany, pointing out that there had been a wide range of on-farm investments to make their products even more attractive to buyers.
These include improved plant material and soil preparation, more efficient use of water and upgraded trellis systems.
The recent incorporation of SA GAP – a series of practices that address environmental, economic and social sustainability standards on farm – has further bolstered the industry's food safety and traceability credentials.
The initiative helps smallholder fresh produce growers to access both local and international markets by producing quality products that meet the highest standards.
Continuous improvements to raisin drying infrastructure are offering a further boost, Raisins SA said, while vineyards are being constantly renewed to ensure the best quality fruit is grown and that resources are optimised to ensure the future sustainability of the industry.
"Growers have been investing heavily in recent times to make sure they stay at the top of their game when it comes to raisin supply," said Ferdie Botha, chief executive of Raisins SA. "We are always on the lookout to see how new technology and innovative ideas can be applied to improve the sector's level of sustainability even further.
"The South African raisin industry has a strong connection with German buyers as we provide premium-quality fruit," he added. "Food safety is a number-one priority when it comes to markets such as Germany and we pride ourselves on being top-class suppliers in that regard."