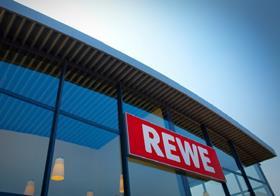 Rewe has undertaken a special fundraiser to help ecological and social projects in Panama and Costa Rica, moving €400,000 into its Banana Fund partnership that helps with sustainable production of the fruit in key growing areas.
The money was raised through a customer sustainability campaign taking place on 11-23 April, which saw the German retailer donate ten cents to the Banana Fund for every kg of Rewe Best Choice or Chiquita bananas sold.
According to Rewe, the campaign raised around €270,000, which the retailer rounded up to €400,000.
Projects to benefit from the funds include a nature reserve in Changuinola, Panama, the building of a nutrition centre in Teobroma, and the construction of a drinking water pipeline system in Gavilán, Costa Rica.