Raft of new varieties claim high resistance to aggressive pathogen and are compatible with all commercially available rootstocks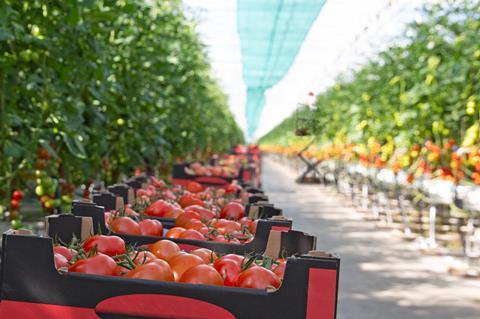 Rijk Zwaan has announced the launch of its first tomato varieties with high resistance to the devastating tomato virus ToBRFV.
The Tomato Brown Rugose Fruit Virus has been causing major economic losses in tomato cultivation worldwide, but Rijk Zwaan's team of researchers say they have found unique new genetics resulting in high resistance to the pathogen.
Soon after the discovery of the virus, the company's breeders started to develop resistant varieties in all of its worldwide breeding programmes and extensively tested the new varieties internally as well as with leading growers to assess their agronomic value.
Rijk Zwaan is now offering hybrids under its Rugose Defense label in several different tomato types: mini plum, cherry tomato on the vine (cherry TOV), cocktail, and medium TOV.
The mini plum varieties are called Romietto RZ F1, Capuletto RZ F1, Parisetto RZ F1, and Balthasetto RZ F1. The cherry TOV is called Hyrule RZ F1. The cocktail varieties are called Amelioso RZ F1, Lucioso RZ F1, Valerioso RZ F1, Rexoso, RZ F1, and Spirioso RZ F1. And the Medium TOV variety is called Prospano RZ F1.
The new varieties are compatible with all commercially available rootstocks, and trials have shown that rootstock variety Suzuka RZ performs strongly in combination with both susceptible and resistant tomato varieties.