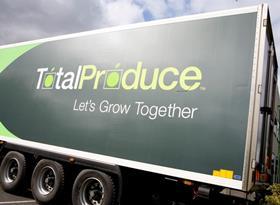 Ireland-based fresh produce provider Total Produce has announced its preliminary results for 2014, with growth in earnings per share (EPS) and operating profit.
The group reported that its adjusted fully diluted EPS grew 4.5 per cent year-on-year to 9.45 cent, with operating profit up 0.1 per cent to €47m.
Total revenue for the year slipped back, however, down 1.4 per cent to €3.13bn, and the company's profit before tax slipped back 8.1 per cent to €44.3m.
Performance was described as 'satisfactory' in what Total Produce called a mixed market when measured against a strong comparative period, which included the results of Capespan Group Limited prior to its divestment on 23 April 2013 and the marginal adverse impact of currency translation in the year.
'Total Produce has delivered a robust performance in 2014 and is pleased to record a 4.5 per cent increase in adjusted earnings per share in a mixed year for the fresh produce industry,' noted chairman Carl McCann.
'The group was active in corporate development in 2014 with investments of over €22m in Europe and North America,' he continued. 'Post year-end, the group completed its fourth investment in North America with a 50 per cent investment in Gambles, the Toronto-based fresh produce company with an annual turnover of CA$170m.
'We are also pleased to propose a 6 per cent increase in the final dividend to 1.763 cent per share,' McCann concluded. 'The group actively continues to pursue further investment opportunities and is targeting adjusted earnings per share for 2015 in the range of 9.2 to 10.2 cent per share.'