In-transit cold treatment accepted by Indian authorities for South African apples and pears
South African apple and pear growers are celebrating a breakthrough in their supply to India after it agreed to allow in-transit cold treatment for the South African fruit entering the country.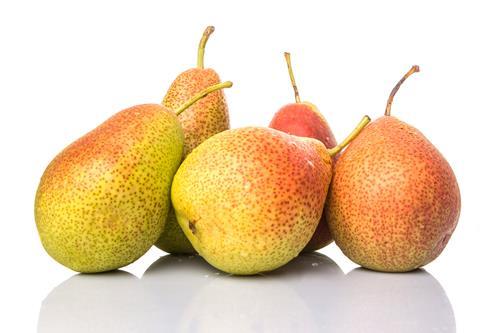 Seen as a major impediment in the expansion of the presences of South African apples and pears in India, the new deal will shorten the process to the market and reduce costs.
"We received confirmation on the agreement of in-transit cold treatment between the two countries, said Sachin Khurana, South Africa's industry body Hortgro's representative in India.
Jacques du Preez, general manager trade and markets at Hortgro, told Fruitnet last week that the announcement of the deal was imminent. "This is one of the biggest single factors that will advance our presence in India," he said.
Khurana announced on Monday that more details would be announced later today. It comes as the South African pome sector made further gains in India during the 2022 season.
"We still have 10 to 12 weeks of sales left, but we can already record shipments of more than 1m cartons of South African apples to India and the same for pears – with still some way to go," Khurana noted.
"Our fruits are now penetrating new sectors of the Indian market, including non-metros which is the next engine of growth as we look to expand on the base built during last few years.
"We have worked hard on the in-transit cold treatment deal and that should really help the industry increase volumes to India."
Khurana added that South African apples and pears have already achieved a significant space for themselves in the Indian market. "I believe we will only grow from here. Be it the traditional mandis (markets), leading retailers, e-commerce platforms or neighbourhood grocery stores, we are present everywhere.
"That has helped us make a mark in the mind of Indian consumers. Our pears are omnipresent, and I believe our apples will exceed pear volumes soon."
According to Khurana, Royal Gala is the most popular variety among apples, but Big Bucks (Flash Gala) and Top Red also do very well in India. In pears, consumers favour Packham's Triumph, Vermont Beauty, and Forelle.
"Some of the varieties are sold at different times of the season and have their own following in markets in India. We hope to be able to grow our market even further next year and really take our produce to all corners of the country," he noted.
"We have also seen consumers experimenting with different varieties and that presents an opportunity for us to grow some of the other varieties as well.
"Most importantly, next year will be our first full season shipping our fruit under in-transit cold treatment agreements and this will be a game changer."