Raisins South Africa says that higher-than-average rainfall has failed to hold back SA Sultanas' sustainability efforts
South Africa's sultana producers are stepping up their sustainability plans despite the challenges of climate change.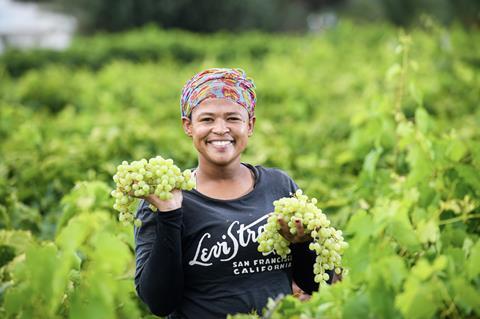 The country supplies raisin varieties, known for their "attractive colour and natural sweetness", from the Northern and Western Cape regions.
However for the past two years growers have had to tackle higher-than-average rainfall as inconsistent weather becomes more commonplace, industry body Raisins South Africa outlined.
In the past two years, a number of SA Sultana growers have been implementing new systems to purify and re-use water, while factories are taking further steps to make use of natural resources and move closer to net-zero production.
Despite the complications of the weather, Raisins SA saw a 13 per cent increase in production of SA Sultanas in 2021, compared to the year before.
"South Africa is dedicated to adopting sustainable farming processes that benefit its produce, workers and the environment," said Raisins SA's Ferdie Botha.
"Sultanas are one of four main product categories offered by South Africa, and so the further diversification of their range to include the SA Sultana now enables the industry to deliver more products to the UK market, making their production and export process more sustainable," he noted. "The variety boasts a 12-month shelf-life and excellent value for money."
Formerly known as the WP raisin, the recently rebranded SA Sultana is one of the country's premium raisin varieties.
Raisin's SA said that thanks to its product flow and long shelf-life, the product is commonly used in bakery products, retail snack bars and muesli products, as well as in cooking and snacking.
The SA Sultana is naturally dried in direct sunlight, with the Northern Cape production areas typically receiving 10.5 hours of sunshine a day during the harvest period of January to March.