Company will collaborate with the Polytechnic University of Valencia to reduce its carbon footprint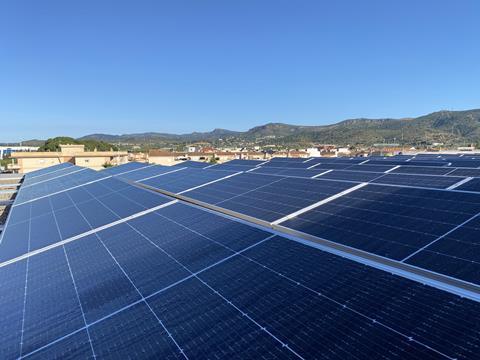 SanLucar has been selected to take part in the Entrainer project to improve energy efficiency in European industry. The produce multinational is one of ten Spanish companies that, together with the Polytechnic University of Valencia (UPV) will take part in an energy transition audit to define its decarbonisation process in the coming years.
Within its commitment to reducing its CO2 emissions, SanLucar will undergo an energy scan conducted by experts in the field, who will propose measures to continue promoting the efficient use of energy in the company.
Headquartered in Puzol, Valencia and with offices and own production farms in countries on four continents, SanLucar's sells more than 260,000 tonnes of fruit and vegetables a year worldwide.
As part of its energy saving strategy, the company recently became the first business in Spain to install the Huawei 200KWh super battery; a cutting-edge energy storage system that complements the premium brand's photovoltaic installations and allows 100 per cent of solar energy to be harnessed.
"As an agricultural firm, we at SanLucar are aware of our responsibility to preserve nature and its limited resources, and to provide continuity to the agri-food industry, which plays an essential role in society," said founder and owner Stephan Rötzer.
"To achieve this goal, promoting energy efficiency is crucial. In this sense, participating in an initiative such as Entrainer is a great opportunity to continue on our path towards sustainability."
The Entrainer project comprises a consortium of eight European partners – all specialists in the energy audit sector – and four countries: Spain, Italy, Greece, and Romania. The three-year initiative, funded by the European Union's LIFE21 programme, aims to develop good practices in energy transition and decarbonisation in Europe and boost the investment of €16m in sustainable energies, 4.75 GWh of primary energy savings, 5.16 GWh of energy generation, as well as the reduction of greenhouse gas emissions by up to 800 tCO2.
Entrainer derives from a previous project called SMEmPower Efficiency, which was funded by the EU H2020 programme and supported SMEs between 2019 and 2022, in the implementation of the Energy Efficiency Directive, for a more sustainable and efficient operation.