The company works with public training centres in the country so that young talent can build a future in the agriculture
A group of 36 young Tunisian graduates of agricultural vocational training have signed their first employment contract with SanLucar as part of the company's collaboration with the El Alia Agricultural Vocational Training Centre in Bizerte in Tunisia.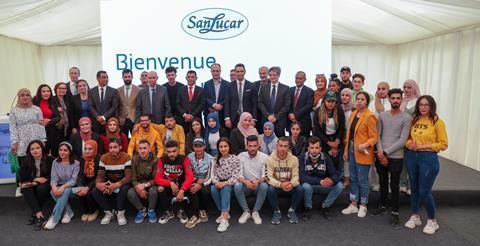 The initiative is the result of a public-private partnership between SanLucar, the Tunisian Agricultural Outreach & Training Agency (AVFA) and Swisscontact Tunisia.
Students are taught to master SanLucar's processes and production methods and employed by the company after completing their training, ensuring it has a qualified workforce that is tailored to its needs.
"At SanLucar, we are committed to young talent and the importance of generational replacement in the agricultural sector," said SanLucar's founder and owner, Stephan Rötzer.
"Thanks to our collaboration with the El Alia Centre, we are able to increase our human resources on our production farms in Tunisia with trained personnel, who are regularly retrained to remain competitive.
"The partnership between private companies and public training centres is a lever for competitive, resilient, inclusive and sustainable agriculture."
SanLucar, which has three farms in Tunisia, has also entered into a new partnership in the country with the Zerkine-Mareth Agricultural Vocational Training Centre to hire young graduates from this facility.
The contract signing ceremony with the first graduates of the El Alia Centre was attended, among other Tunisian authorities, by the Minister of Agriculture, Water Resources and Fisheries; the Minister of Employment and Vocational Training; as well as the Governor of Bizerte.