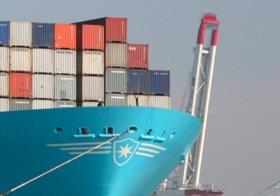 Sealand, Maersk Line's intra-Americas carrier, has said that it is enhancing three of its regional services, namely the WCCA, WCCA2 and Peru feeder services.
'These products offer reliability and higher frequency in the trades between the west coast of South America, Central America and the west coast of the US,' the group stated. 'We are completing our offer with the new Peru feeder service providing regular sailings from the mainports in Peru, connecting them with our main hub in Balboa and the entire Sealand network.'
The reconfiguration of Sealand's services will benefit customers with new port coverage in Guayaquil and Puerto Bolivar in Ecuador, two weekly calls in Puerto Quetzal in Guatemala, and best-in-class transit times between Ecuador and the ports in California.
There will also be dedicated and efficient Sealand vessels with high reefer capacity, and a dedicated feeder service covering the Peruvian ports of Calloa, Paita and Pisco.