Melon & Watermelon Innovation Days connect producers and houses of melon and watermelon seeds in the Region of Murcia
The main Spanish and international seed companies including Seminis, Enza Zaden, Nunhems, Rijk Zwaan, Semillas Fitó and Syngenta showcased the latest innovations in melons and watermelons at trial farms across the region of Murcia this week at the Melon & Watermelon Innovation Days conference.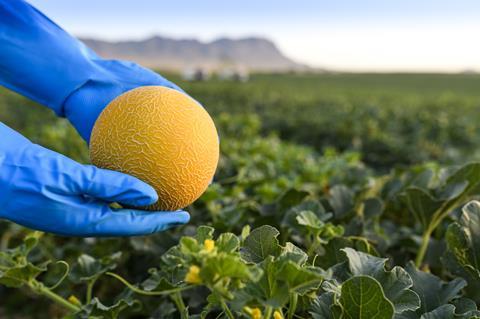 Proexport, the Association of Producers and Exporters of Fruit and Vegetables of the Region of Murcia, said the initiative aimed to position the region at the centre of agronomic and genetic innovation.
"Investment in research and development is essential for agriculture. In the case of melons and watermelons, producers look for plant materials that provide more flavour, colours, aromas and attractive textures, resistance to pests and diseases, optimisation of inputs or adaptation to climate change, among many other factors," said Proexport's general director, Fernando Gómez.
Praising the "enormous effort" undertaken by the seed companies in close collaboration with producers, he noted that it can take up to ten years for a new variety to reach the market.
Murcia produces around 50 per cent of Spain's melons and 20 per cent of watermelons. In 2022 the region exported 169,019 tonnes of melons worth €143m and 129,861 tonnes of watermelons with a value of €82.8m.
The region is home to 4,609ha of melon production and 2,788ha of watermelon production.
This year's melon campaign hit by inclement weather
This year, Spanish melon and watermelon producers have suffered a dramatic change in fortunes in just three weeks of the campaign, moving from a collapse in prices caused by oversupply in May and June to shortages and a rise in prices that has helped to compensate for production losses caused by the weather.
José Cánovas, president of Proexport's Melon and Watermelon Section, commented: "the campaign started in Almería in an environment with higher temperatures than usual during the months of March and April, which had the direct consequence of moving forward and accelerating the production.
"In May, the weather changed and we suffered the impact of the numerous storms that raged intermittently for three weeks in a row, just as the production was about to be harvested in the Region of Murcia and eastern Almería."
These phenomena were followed by hail and torrential rains which destroyed part of the Murcian crop and led to an uptick in phytosanitary problems like powdery mildew and mildew.
Seedless watermelons lead production
Seedless watermelons are the main varieties grown for the domestic market and for export, followed by Piel de Sapo melons grown for the domestic market. Other varieties grown for the export market include Galia, Yellow Honeydew, Cantaloupe and Charentais, as well as other specialties.
Charentais is exported to French-speaking markets, namely France and parts of Switzerland and Belgium. Galia, Yellow Honeydew and Cantaloupe are destined for countries like Germany, the Netherlands, UK and Nordic markets.
Canovas noted that melon consumption is fairly static in Europe, while watermelon sales have increased in recent years.