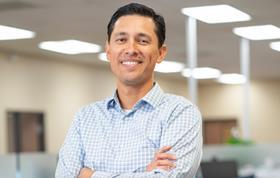 Labelling leader Sinclair has announced the appointment of John Rogers to the position of commercial director of North America.
Based in Fresno, California, John will lead the company's North America sales and marketing team, customer service team, as well as continuing to oversee the North America finance department, the group said.
Rogers joined Sinclair in 2011 as finance controller for North America and in 2017, John was promoted to the director of finance.
"John shares our values, customer focus and drive for continuous improvement,' said Colin Woodward, president and chief executive of Sinclair. 'His prior experience and contributions to Sinclair make him a perfect fit for this role which will help Sinclair continue to grow with new products as well as forge and maintain relationships with new and existing customers."
With the support of Sinclair's sales, marketing and customer service teams, Rogers will focus on Sinclair's customer experience and commercial growth in North America; leveraging Sinclair's innovative labelling equipment, technical service expertise and extensive label portfolio, which includes certified compostable food-safe labels.
"I'm proud to work for Sinclair; we have a fantastic team dedicated to high standards and ensuring our customers' requirements are met,' Rogers outlined "Sinclair continues to find ways to innovate and build on the entrepreneurial spirit on which we were founded. We've set a high standard we continue to work to every day, so our customers get the best in the industry when they partner with Sinclair."