Witold Gaj, chief executive office at Sofrupak, says the company has developed an innovative new packaging concept that should pique the interest of supermarkets
What new products have you been working on in 2023, and why do they stand out?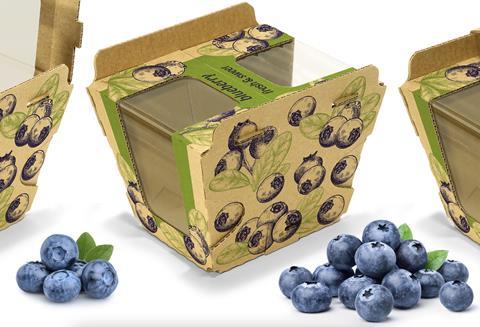 Witold Gaj: Sofrupak is constantly improving existing solutions in current packaging, cooperating with our customers, listening to their suggestions and meeting their expectations.
We're currently working on packaging where the lid will be difficult to open accidentally, eg in a store. If the package is opened, it will not be possible to close it again without visible signs of tampering.
We will present these proposals to supermarkets to make sure that when selling fruit and vegetables, a customer doesn't interfere with the contents of the packaging.
This is an alternative to topseal packaging, where you will not need to use specialised and expensive machines to close the packaging.
How is the current market for your packaging product range?
WG: Despite the difficult geopolitical situation, we are satisfied with our development in various markets. Our scope includes the EU, other European countries, and developing the South American market.
We're pleased with the increase in interest and sales in the UK, where there was a stagnation after leaving the EU, and now we can see a 'return'.
What trends do you see in the berry business specifically?
WG: We see a large increase in sales of berries from organic farming and the vast majority of products from these crops are sold in ecological packaging. Our ecological, closed packaging options are perfect for this type of product. We are happy because growers and supermarkets have noticed this and are using our solutions.
As we move to the end of 2023, how has the year been for your company?
WG: Nowadays, plans for each subsequent year are related to uncertainty regarding the availability of raw materials, energy prices, etc. This is how we entered 2023 and will probably enter 2024.
As for 2023, I can say that we achieved stability thanks to contracted fixed energy prices and no problems with raw materials due to permanent stock. Most importantly, our customers have not been disappointed by us and, in many cases, they have exceeded initial volumes.
What are your hopes for 2024, and what will you focus on?
WG: Above all, I would like stability, peace and peace in the world. Unfortunately, reading the news brings terrifying information that does not make us optimistic. This makes us care about our loved ones and our fate. The same applies to running a business. We live in times of uncertainty and constant change. I hope that nothing will surprise us again.
Despite this, we plan to develop the company in terms of expansion and self-education, which will give us the opportunity to offer even better products.