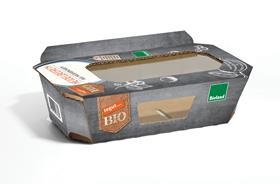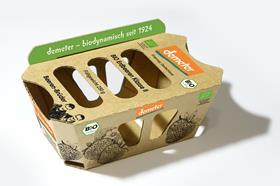 Despite the initial concerns surrounding the coronavirus outbreak earlier in the year, Sofrupak, a leader in biodegradable fruit packaging and the Fruit Logistica Innovation Award's Bronze winner for 2020, has pushed its range forward and has big plans for further innovation.
The group's Adam Sikorski said that, after Covid-19 concerns were overcome, the group enjoyed satisfying sales levels this year and is now preparing for further expansion.
First up, the Polish company invested in a machine which allowed it to start the production of SoFruMiniPak packaging with integrated lids from the EcoView+ and EcoLid+ series.
"This investment turned out to be the right one as this packaging has become the leading one for sale to the EU," Sikorski told Fruitnet. "We currently have an idea for the next stage of modernising the production process, which will allow us to reduce costs and expand the range of packaging."
Sofrupak's main product in the EU is currently its SoFruMiniPak series with EcoView+ integrated lids, packaging that combines cellulose film with corrugated cardboard, two ecological raw materials. And while berries is the category most readily associated with the packaging, the group is already planning to target new segments of the industry.
"After the berry season, we have readied packaging ideas dedicated to apples," Sikorski continued. "We are fitting the sizes and capacities of our standard SoFruMiniPak EcoView+ and EcoLid+ packages to tomatoes, and we have also prepared new 100 per cent biodegradable packaging for asparagus (SpargelPak), mainly for the German and French market."
Most of the company's packaging is sold to Germany and France, Sikorski noted, but the Scandinavian, Spanish and Italian markets are also promising, while he is convinced that the first orders from North and South America are close, with talks ongoing.
Indeed, the only real negative effect of the Covid-19 outbreak for Sofrupak was the suspension of contracts with customers from the US, Canada and South America, after talks started following Fruit Logistica 2020, although Skiorski believes that these contacts will not disappear and the group will come back stronger and with a larger portfolio of clients ahead of the 2021 campaign.
"We are constantly developing and looking for new ideas," he added. "Thanks to the technical support of our business partner Smurfit Kappa Polska, we have unlimited opportunities to develop our know-how as a leader in new pro-ecological solutions in fruit packaging in Europe."