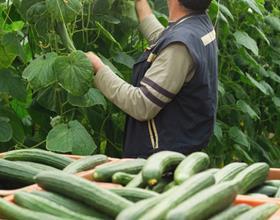 Spain's fresh fruit and vegetable exports fell 1 per cent in both volume and value during February, according to data from the Department of Customs and Special Taxes, processed by Fepex.
Overall fresh produce exports dropped to 1.23m tonnes in volume and €1.47bn, both down on the corresponding month in 2020.
By category, vegetable volumes slid 1 per cent to 687,962 tonnes, while value climbed 4 per cent to €786m.
Fepex noted that tomato and cucumber volumes had fallen, while there were increases in cabbage and pepper shipments.
Spain's fresh fruit exports stood at 549,892 tonnes, down 1 per cent, with value dropping by the same percentage to €679m.