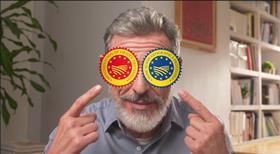 The Cítricos Valencianos (Valencian Citrus) PGI and Granada Mollar de Elche (Mollar de Elche Pomegranate) DOP have joined forces with Origen España for a new television advertising campaign to promote European geographical indicators to Spanish consumers.
The aim is to raise awareness of the wide variety of high quality European products bearing the Protected Geographical Indicator (PGI) or Designation of Origin (DOP) seals.
The adverts form part of the 'Open your eyes, Enjoy!' campaign, a three-year initiative backed by the European Union.
'The DOP and PGI seals guarantee the excellence, quality and origin of some of the most recognised products in Spanish gastronomy and this campaign will help us get closer to consumers through a very innovative TV campaign that breaks with tradition," said Jesús González, president of Origen España.
The adverts, featuring a range of different PGI and DO products, will run from now to the end of the year and will be supported by a social media campaign.
"Being part of this campaign is a great opportunity for us as it will allow us to reach consumers with fresh branding and direct language," said José Enrique Sanz, managing director of Cítricos Valencianos PGI.
"We congratulate Origen España for this innovative and original campaign, that undoubtedly contributes to further enrich the knowledge and dissemination among consumers of the European certified product quality seals."