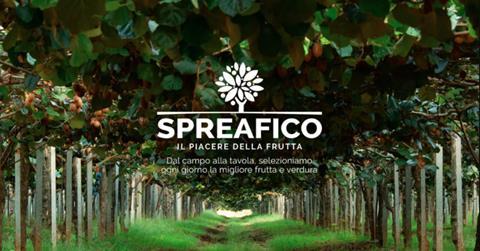 Italian fresh produce supplier Spreafico finds itself at the centre of a major controversy surrounding the alleged illegal hiring of underpaid, foreign workers through two third-party labour cooperatives.
The primary accusation of wrongdoing, in which the group denies any direct involvement, comes amid an investigation by officials in Lombardy which earlier this week saw a Milan court order Spreafico to undergo a one-year judicial administration.
A special administrator has reportedly already been installed within the group's headquarters. According to reports, they will establish what links there were between Spreafico and the labour providers concerned, as well as what involvement – if any – it had in the alleged creation of false invoices and evasion of taxes in relation to the workers' employment.
In a statement, the company vehemently dismissed the charges relating to illegal employment. "The investigations carried out were born following a series of strikes carried out by the workers of the two cooperatives in 2020," it said. "The cooperatives Consorzio Lavoro Più and Consorzio Servizi Integrati were not, and are not, part of the Spreafico group's corporate entity."
'Spreafico is not accused of the crime of illegal hiring," commented the company's president, Ferdinando Spreafico, before adding that the appointment of a judicial administrator was simply an "impartial" and "precautionary" move designed as part of the investigation into the two cooperatives themselves.
"We have full confidence in the work of our judicial system and in the professional in charge," he added.
In a separate development, the authorities are also understood to have seized a sum of money that was described by the company itself as being around €3m. Newspaper reports suggested the sum was double this amount and was linked to unpaid taxes.
"This is detached from the [court] action and amounts to about three million euros, not six million as described in the media," the company said. "It was managed using the financial resources of the company and we are sure that Spreafico's correct work will be recognised."