Murcia-based company set to fast-track the development of a new generation of best-in-class biologicals
New rules to limit the use of pesticides in the European Union are fuelling the development of biological plant protection solutions in the agri-food production chain as more and more companies seek sustainable and innovative alternatives for pest control.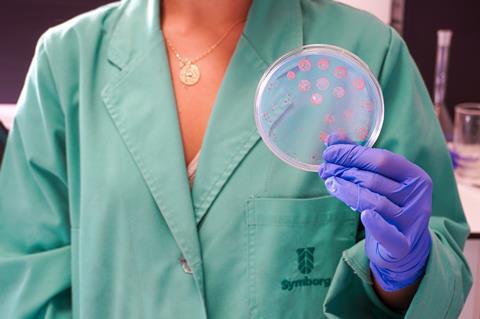 A growing awareness of the advantages of so-called 'biologicals' – both in terms of cost-effectiveness and the ability to reduce toxicity levels in the environment – means demand for such products has never been higher. The global biofertiliser market alone is expected to grow at a CAGR of 12.2 per cent in the decade to 2031, while growth in the biostimulants market is only slightly lower at 11.43 per cent CAGR.
Murcia-based company Symborg is a leading developer of sustainable microbiological technologies for the agricultural sector with ten global subsidiaries and a presence in over 60 countries worldwide.
Through its diversified product portfolio the company has been helping berry growers to maximise crop yields while preserving the habitats and ecosystems for more than a decade.
According to Francisco Javier García Domínguez, Symborg's chief marketing officer, there are four key trends driving the growth of the biologicals market: environmental protection; regulatory tension; consumer demands for safer, better-quality food and the prohibition of old active substances.
"Biocontrol does not have the answer to all problems. What we need is a combination of biological and traditional chemical solutions that provide an effective and sustainable response to what both consumers and legislators are looking for," he says.
As the understanding and efficacy of biological products continues to improve, and as regulations continue to become more odious, the role of biological solutions will no doubt continue to increase and Symborg is well positioned to meet this future demand.
In September, the company signed an agreement to be acquired by US-based agtech multinational Corteva Agriscience, a deal that Corteva said would accelerate the development of a new generation of best-in-class biologicals portfolio.
"Supporting farmers worldwide with our cutting-edge biobased solutions has always been the Symborg motto," says Jesús Juárez, founding partner and CEO at Symborg. "That spirit together with a highly skilled team, led us to become a key player towards sustainable agriculture.
"The integration with Corteva is an opportunity to reinforce our impact in the field helping farmers facing current and future challenges. And beyond, it is an opportunity to become the answer to safe and sustainable food that society is demanding. Symborg and Corteva share values and market vision, becoming the perfect match to design the future of agriculture."