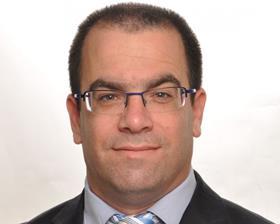 STK Stockton, a leader in the development of botanical-based solutions for food protection, has announced that its biologic fungicide, Timorex Gold, has obtained registration from the Spanish Pest Management Regulatory Agency for the control of powdery mildew on greenhouse-grown cucumbers and courgettes in Spain.
According to the company, the product, a two-time winner of the Agrow Awards, meets the demands of modern agriculture without compromising environmental integrity, allowing the farmer to safely produce sustainable, healthy, high-quality food.
"Timorex Gold is highly effective, strengthening the existing defence mechanisms of the plant and helping to produce better yields," says STK CEO Guy Elitzur. "It also helps to improve resistance management. Timorex Gold is made up of more than 100 components, giving it a much more complicated structure and making it almost impossible for plants to develop resistance."
The product can be used alone, in rotation or as a tank mix partner with most commercially available fungicides. When sprayed on the plant, it activates the plant's natural defences, stimulates the plant's growth, strengthens the photosynthetic capacity, reduces the stress chemical load and limits negative environmental impacts.
"European consumers' behaviour toward food purchases and consumption has become of vital importance in guiding food safety standards and regulation," says Elitzur. "The food chain is becoming more consumer-oriented regarding product safety, environmental impact and the health, safety and welfare of workers and animals, translating these requirements into Good Agricultural Practices. Thanks to new product development and other research activities, food safety standards have improved enormously."
Elitzur describes access to Spain as an important milestone for Timorex Gold. "This is a significant confirmation of our product's platform," he says. "It paves the way for the introduction of our expanding biologic portfolio into the Spanish market and strengthens our position as an enabler in sustainable agriculture, from field to fork."
Although Timorex Gold is sold in 30 countries worldwide, including the US, China, New Zealand and Latin America, the product's foray into Spain is its first in Europe. It is unlikely to be the last, however, with authorisation from the Portuguese authorities thought to be imminent.
Ready for Regev 'hybrid' fungicide
Over the last five years, STK's R&D department has been working to develop hybrid products, a mixture of conventional agrochemicals and botanical-based biopesticides, in order to offer a more cost-effective approach to growers and reduce the synthetic chemical load.
This year, the company announced that Regev, its first ever hybrid fungicide, had obtained registration from the Israeli ministry of agriculture for the control of fungal plant diseases. According to Elitzur, the product is being launched in Guatemala, Peru, Nicaragua and Argentina this year, with Honduras and Colombia targeted for the start of 2018.
"It allows farmers to be more efficient, reduces pesticide usage, provides an effective resistance management control, has less of an impact on our environment and increases the grower's profitability through better quality and higher yield," says Elitzur."
The three pillars of sustainability are said to be people, planet and profit, but Elitzur identifies a fourth 'p': perpetuity. "Some solutions do not include perpetuity, but they should," he says. "We have to keep improving our methods, reducing residues and damage to the environment. It is a continuous process, and hybrid solutions are part of it, exposing more and more farmers to the solutions offered by biopesticides."