In its efforts to guarantee the sustainability of its greenhouse vegetables, East Flanders producer Tomato Masters is working with a neighbouring fish farm to ensure optimal use of water
East Flanders producer Tomato Masters from Deinze has announced that it is taking advantage of synergies with neighbouring fish farm Aqua4C to ensure no water is wasted.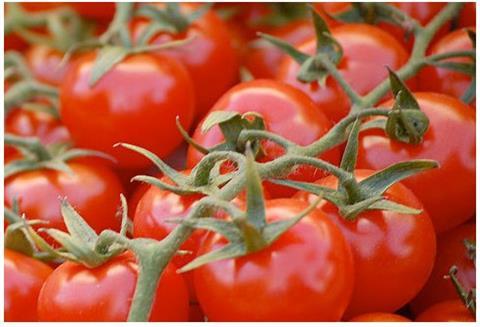 "Water is the blue gold of the future," said Tom Vlaemynck, managing director of Tomato Masters. "That's why our family-run company has long since set the course for extremely careful handling of the precious liquid. Not a drop of rainwater that falls on the 21.3ha greenhouse complex is wasted. For this purpose, three gigantic rainwater collection tanks with a total capacity of 125m litres of rainwater were built."
According to Tomato Masters, both companies quickly realised the potential synergies, resulting in a drive for "innovative and sustainable cooperation".
"Aqua4C needs 50,000 litres of water from our rainwater tank every day," said Vlaemynck. "In return, we receive the treated waste water from the fish tanks, which is rich in nitrate, phosphorus and potassium and is almost predestined as a nutrient for the production of tomatoes, peppers and cucumbers. At the same time, our fertiliser requirements are reduced by 10-20 per cent, which in turn benefits the environment."
Rainwater from the Deinze industrial zone is also collected as part of the joint water project, SamenWater 2.0, which was initiated by Tomato Masters.
"Another 14,000m3 of water come together here, which we can use to irrigate our greenhouses if necessary," explained Vlaemynck. "As a result, we are now 100 per cent self-sufficient when it comes to water supply."
According to the company, it relies on cultivation gutters to optimise the use of rainwater, with any excess collected, sterilised and reused for irrigation.
"Two combined heat and power plants were built to heat the greenhouses, which, in addition to their own operation, supply 15,000 neighbouring families with electricity all year round," the company stated. "While in a conventional power plant half of the energy is lost in the form of heat blown into the air, Tomato Masters uses it to heat the greenhouses."
The gases released during the production process are then cleaned and used as CO2 fertilisation in vegetable production.
"No energy is wasted in Tomato Masters," the company said. "At the same time, CO2 emissions are minimised. All greenhouses are equipped with mobile energy screens that reduce energy requirements by 50 per cent. This pays off especially in the winter months."
LED lighting is used as standard in the greenhouses, which are also partially equipped with diffused glass, significantly improving vertical light distribution and boosting yields of the tomato plants by 10 per cent.
"Unwanted visitors, such as the whitefly or the red spider, are combated biologically as much as possible," Tomato Masters revealed. "Enough predators are used early in the season to control the crops in an environmentally friendly manner. Plant protection products are only used in exceptional cases. Specialists ensure that very limited local intervention is then carried out."