Companies say new partnership will strengthen and simplify customer support for fruit packers
Tomra Food has signed a deal with Italian machinery specialist Icoel, making it an integrated business partner for Europe and partner in cherry solutions in Latin America.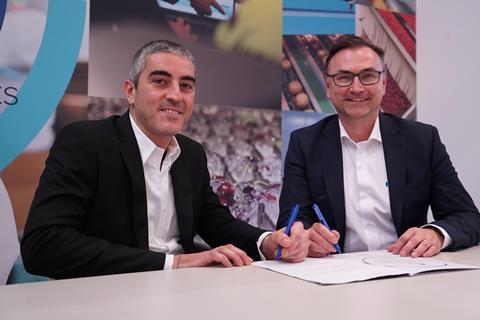 Tomra said the new relationship will tap into the two businesses' synergies to strengthen the sales, service and support provided to their customers.
Icoel designs and manufactures fruit handling, processing and packaging equipment, for bin and crate emptying, treatment, manual packing, automatic boxes, bin-filling systems, and bin handling. Machinery from both Tomra Food and Icoel is often used by the same processing and packing plants, particularly in Europe.
Paul Slupecki, head of global sales at Tomra Fresh Food, said: "This is all about the customer. Both Tomra Food and Icoel have a culture of customer-centricity, and both recognise the opportunity to enhance customer support by working together.
"Now that Icoel is a Tomra-integrated business partner, we follow the same processes and share information and resources.
"Customer sales and service for both companies' equipment will now come from one source, making customers' lives easier by providing a 'one-stop-shop'. This alliance will also give Tomra Food and Icoel greater firepower when delivering big projects."
Bruno Stravato, general manager at Icoel, commented: "Icoel's solutions integrate with Tomra's solutions, and this is significant because many more processing applications are becoming interconnected.
"Closer integration is something our customers want and that will enable us to enhance the quality of the solutions and services we provide.
"The joint focus of Icoel and Tomra will initially be on Europe, especially Italy, Greece, and Turkey, where Icoel is strong. In the longer term, we expect to expand into other markets around the world."
Customers using both Tomra Food and Icoel equipment will receive one full, integrated service for both brands, whether from a Tomra engineer or an Icoel engineer. To facilitate this new arrangement, Tomra Food is expanding its team and some Tomra functions are being integrated at Icoel.
As part of Tomra Food's drive to work even more closely with customers, and to deliver solutions that are even more precisely specialised, the sales and service activities of the Tomra Fresh Food business area are now category-focused.