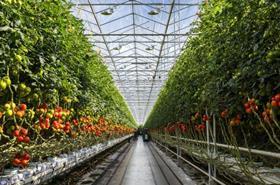 Netherlands-based tomato breeder Totam Seeds International hopes to boost its reputation as a source of high-quality new varieties through its sponsorship of this month's Global Tomato Congress, organised by Fruitnet.
Totam Seeds, which was recently acquired by Japan's Mitsui & Co, specialises in the development of tomato varieties for cultivation in high-tech greenhouses, with a particular focus on large and medium-sized cluster varieties, and cocktail and cherry tomatoes of various sizes and colours.
According to the company, its broad selection of certified seeds offers unique flavour, superior fruit quality and high yields.
'Working closely with Dutch growers' organisation Prominent since 2014, Totam Seeds' breeding programme has expanded considerably in the past few years,' the company stated. 'More than 210 new crosses have been successfully created so far, with 50 of those varieties taken forward into trials.'
Totam Seeds' selection process is based on certified research, development and production criteria, which meet the highest health and quality standards, the company said.
Its working method also includes in-depth quality tests, in compliance with guidelines issued by the business chain system, Good Seed and Plant Practices.
Fruitnet's annual Global Tomato Congress takes place online on 16 March.